Connect with us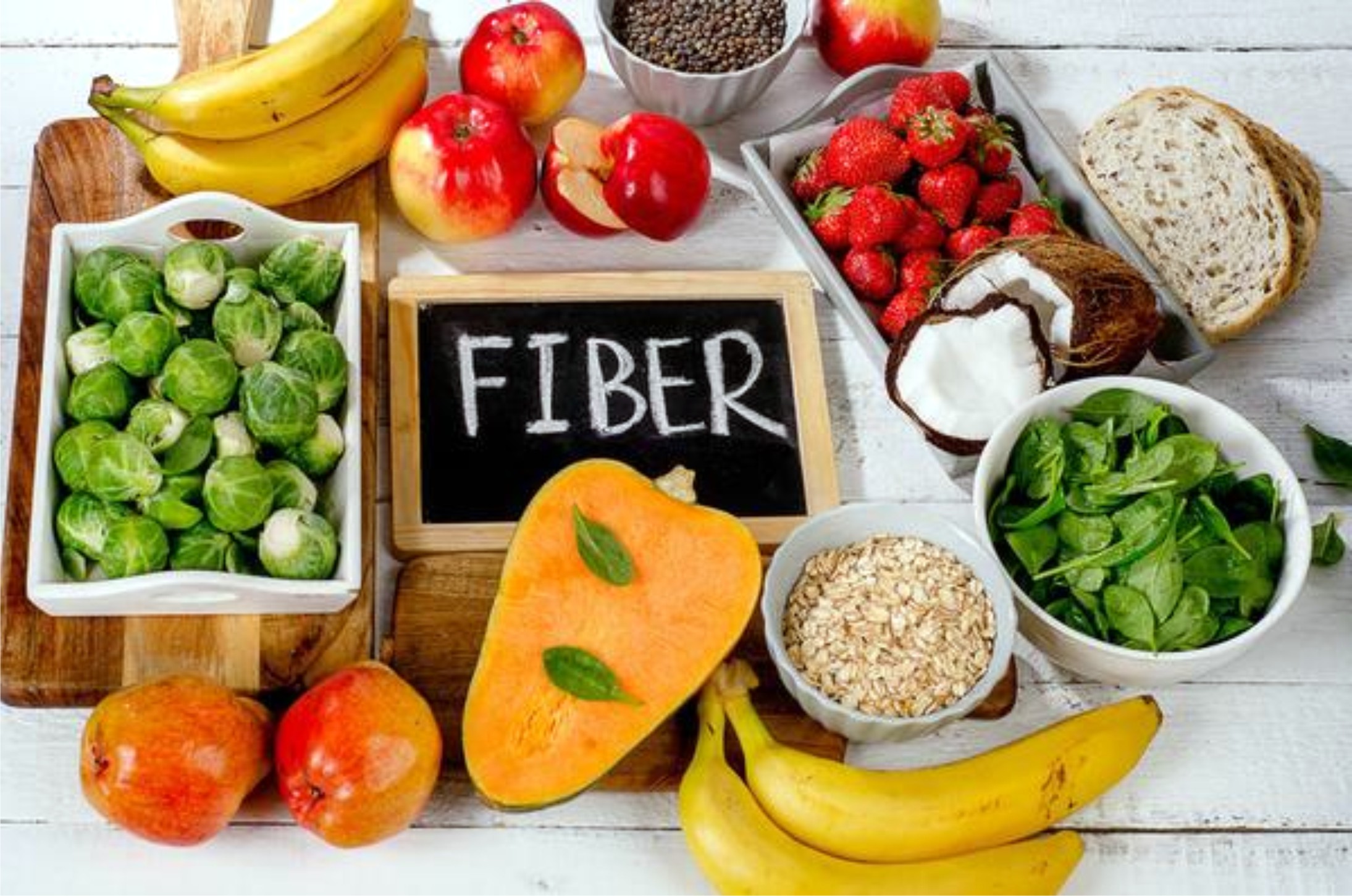 High fiber foods It seems that foods high in fibre can also be helpful to protect against acid reflux, as found in a study published in the journal Gut (2). As such, factor in plenty of high fiber vegetables and fruits to your menu. Include more raw vegetables in your meals if you can. These high-fiber foods, along with whole grains (e.g. rice, oats and cornmeal)as well as nuts and seeds, will also help to keep your intestinal flora balanced and your bowels moving smoothly.
Beverages
By consuming more fluids (especially water) on a daily basis, you can actually help to dilute your stomach acids and reduce acid reflux symptoms brought about by excessive stomach acid. Nonetheless, since you do need your stomach acids for proper digestion, your extra intake of fluids should not be immediately before or after or during meals. Instead, a better time to consume your fluids (with the exception of the raw apple cider vinegar described below) would be in between meals.
A tablespoon of raw apple cider vinegar mixed with a glass a water, consumed during a meal, can be one of the wonderful foods for acid reflux relief. If you are unconvinced that this acidic remedy can provide relief for an already acidic stomach, then you must read more about the effects of apple cider vinegar on acid reflux.
Also, try raw potato juice (do NOT remove the peel from the potato during juicing). Mix the juice with equal portions of water, and consume the juice immediately after juicing, 3 times a day. (3).
You can also try fresh cabbage or celery juices as foods for acid reflux relief [3].
Chamomile tea is also found to be soothing on the stomach and can help to relieve esophageal irritation. However, if you are allergic to ragweed, or are pregnant or nursing, you should not take chamomile. If you are also concurrently taking warfarin or cyclosporine, you will also need to avoid chamomile. (3).
Fruits
Eating fresh papaya can help with your acid reflux. This is because acid reflux could be a result of poor digestion, and fresh papaya actually aids in digestion (3).
A food that can help combat excessive stomach acid and therefore work as a natural acid reflux relief is the fig. Figs are particularly alkaline and can help rebalance the pH in the stomach and body [4]. Nonetheless, figs contain more calories than other fresh fruits (they are afterall often used as a good source of energy), so if you are trying to lose weight, you will have to keep a check on how much figs you consume on a daily basis.
Another fruit you can consider is the apple. Apples (especially the peel) are not only rich in antioxidants, they also have natural anti-inflammatory properties and promote digestive regularity (4). By eating an apple after each meal, many have found relief – a simple acid reflux natural remedy indeed.
Yogurt
Yogurts are not only useful for keeping your bones in top shape, they also contain healthy bacteria that help to keep your gut healthy and prevent the formation of excessive stomach acid. In your search for natural acid reflux cures, you may thus wish to try yogurt.
When purchasing your yogurt, try to get those that are as natural as possible, and preferably those that are lower in fats and sugars. High fat dairy products may actually trigger acid reflux symptoms, so by choosing a lower fat variety, you're making the best move.
Food-herbs
You can also consider taking aloe vera, as it helps soothe and heal your intestinal tract. You can take the fruit in its original form by cutting up the fruit (peeling off its thick skin) and dropping it in some raw honey water (for taste), or mixing the fruit with water in a blender. Or you could juice the aloe vera fruit. Alternatively, you could take supplementation of aloe vera, in the form of capsule (suggested 600mg), liquid (suggested 2 tablespoons) or powder (suggested 2 teaspoons) before each meal three times a day. (5)
Widely used in traditional chinese medicine to deal with digestive problems, ginger is a food-herb that you can use to relieve your acid reflux symptoms. It is also useful if you are feeling nausea. Simply include this food-herb in your dishes as a condiment. Or if your symptoms are bad, cut a small strip of ginger and suck it like a sweet.

Up Next
COVID-19: RCCE Distributes Soaps, Face Shields
COVID-19:Rivers Schools Obey Preventive Guidelines

Continue Reading
Commissioner Charges Religious Leaders On COVID-19 Protocols Enforcement
Published
11 mins ago
on
September 2, 2020
By
The Tide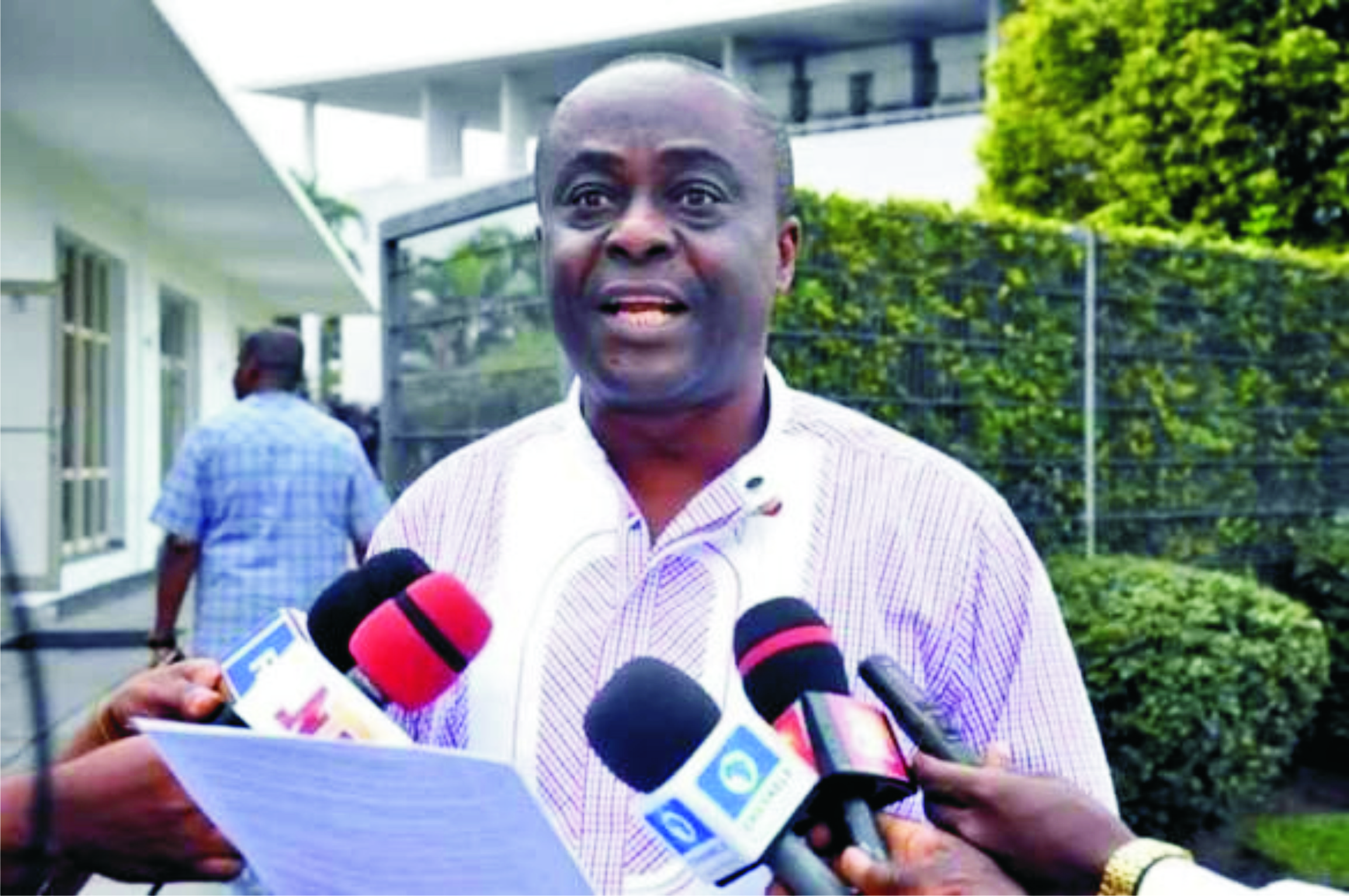 The Rivers State Commissioner for Information and Communications, Pastor Paulinus Nsirim, has called on religious leaders in the State to take it upon themselves to enforce all the COVID-19 preventive measures in their churches.
Nsirim, who made the call recently during a sensitisation meeting with religious leaders in the State, organised by "Faith 4 Life Initiative (F4LI)", noted that given their followership, they stand out as key stakeholders in the fight against COVID-19.
The Commissioner, who was represented by the Director, Archives and E-Library in the Ministry, Paul Damgbor, said religious leaders should do everything possible to include COVID-19 messages in their sermons.
"There is high level of denial in the religious sector. So, it behoves every leader to educate their members on the inherent dangers associated with the virus", he said, noting that "burials and marriages are under your purview, so, it is absolutely important for your leadership to take responsibility for their lives and that of your members".
Expressing his pleasure over what First Baptist Church has done so far on COVID-19 prevention, he reminded the religious leaders that their congregations look up to them, hence their position is vital in ensuring that their members adhere strictly to preventive protocols.
He used the opportunity to state various measures the State Government had put in place, and provisions made to ensure that the COVID-19 preventive protocols are obeyed. They include: provision of hand sanitisers, face masks, face shield, buckets, brooms and other sanitary facilities to schools before their recent resumption, as well as fumigation of markets and schools.
On his part, Chairman of the F4LI, Rev Felix Ekiye, noted that more than 85% of religious congregations in Rivers State will be adequately sensitised on the NCDC guidelines on COVID-19 preventive measures during the duration of the programmes supported by UNICEF.
Also speaking, the State RCCE Pillar Head, Dr Doris Nria, gave a history of Coronavirus in the world, up to the present situation in Rivers State, and noted that education is key in COVID-19 response.
She stated that the Primary Health Care Board has also trained health care providers in the LGAs on COVID-19 preventive measures to enable them sensitize the rural dwellers, and that the training is still on-going in the hard-to-reach areas of the State.
The sensitisation was carried out with support from the Rivers State Government in collaboration with UNICEF.
Sogbeba Dokubo

Continue Reading
COVID-19: RCCE Distributes Soaps, Face Shields
Published
11 mins ago
on
September 2, 2020
By
The Tide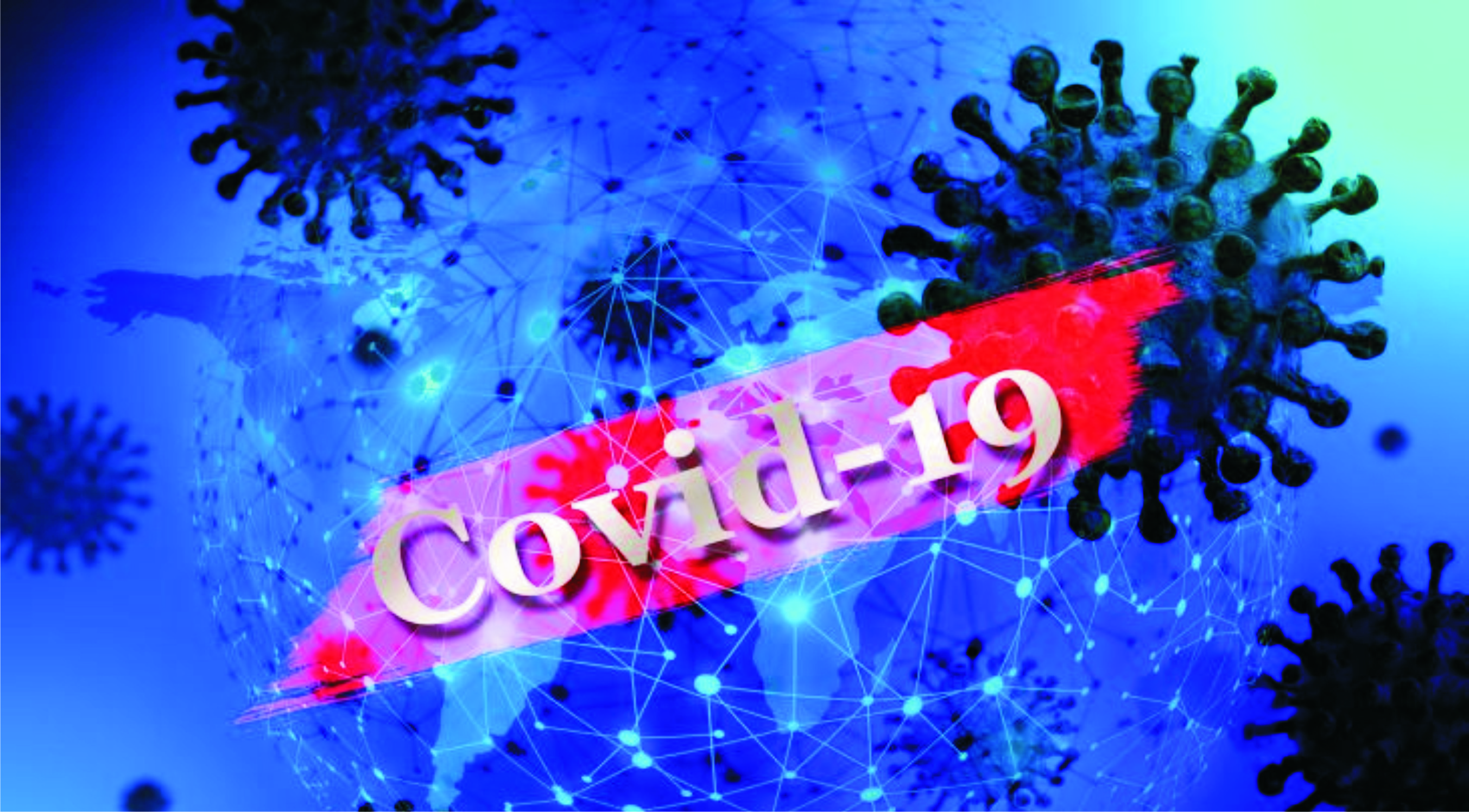 The Risk Communication and Community Engagement (RCCE) Pillar has distributed packets of liquid soaps and face shields to the executives of major markets in the State to encourage regular hand washing practise and good respiratory protocols following the reopening of markets amidst the COVID-19 pandemic.
The markets include Mile 1, Mile 3, Creek Road And New Layout Markets.
Making the presentation shortly after a sensitisation meeting with the executives in Port-Harcourt, RCCE Technical Lead, who is also the Acting General Manager of the Rural Water Supply and Sanitation Agency (RUWASSA), Mr Napoleon Adah, urged them to complement government's efforts to eradicate the pandemic.
The meeting, Adah said, is to sensitise them on the need to adhere to all the COVID-19 safety guidelines in their respective markets to keep the place safe for business activities.
While applauding the Executives for measures so far put in place in their markets, Adah enjoined them to sustain the tempo in order to avoid the risk of being closed down or prosecuted for non-compliance.
He charged them not torelent in the fight against the pandemic, adding that they should "step-up your game by keeping your market environment clean at all times, beyond your weekly sanitation days to prevent the virus from gaining access into your market".
The RUWASSA boss disclosed of further plans to support hand washing and sanitation facilities such as toilets in markets and public places across the State in the next couple of weeks by the Federal Government through its Ministry of Water Resources, which, he said, will work with the State Government to achieve it.
In his goodwill message, the Coordinator, RCCE, Mr Mordecai Olowole, said for the traders to allow the markets to remain opened, they should provide hand washing facilities at the entry and exit points of each market, and ensure that everyone entering the market wears face mask.
"You're also expected to make arrangements for constant running water and liquid soaps, as well as hand sanitisers in situations where water is not available", he said.
Olowole further encouraged the market executives to put in place taskforce that will ensure full compliance to the COVID-19 protocols, and advised them to engage other traders, through continued sensitisation, to prevent community transmission of the virus in the area.
He suggested that each market could come up with customised face shields bearing the names of their markets.
Responding, the Chairman, Mile 3 Market, Mr Nnekam Vincent, thanked UNICEF and the State Government for their kind gesture and assured to make judicious use of the items.

Continue Reading
COVID-19:Rivers Schools Obey Preventive Guidelines
Published
7 days ago
on
August 26, 2020
By
The Tide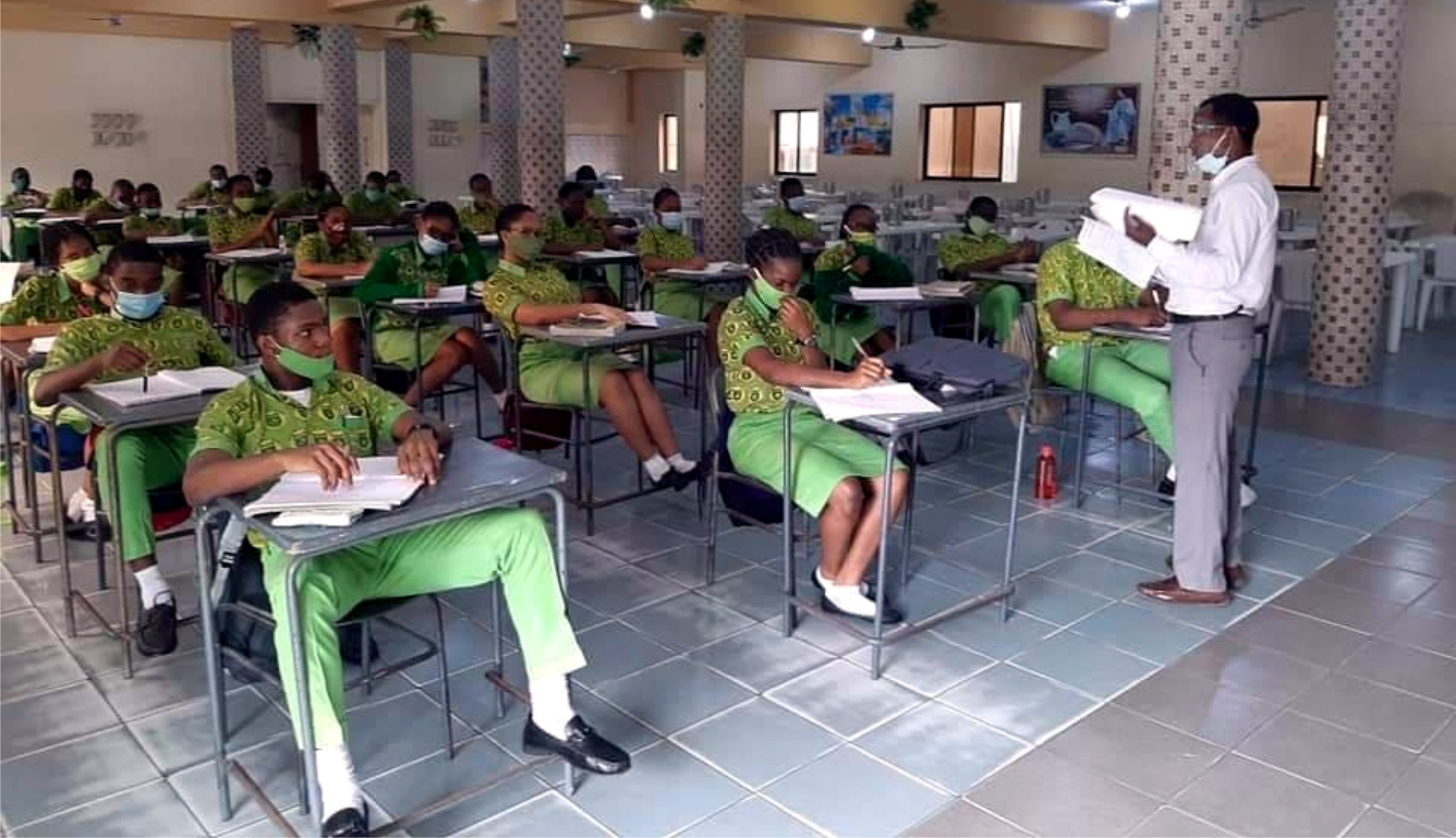 As the lockdown on schools is lifted to enable students write their Senior Secondary Schools Examination (SSSCE), The Tide went to town to ascertain the level of compliance to COVID-19 preventive measures in schools.
Revelations from three schools visited showed various levels of compliance to COVID-19 preventive protocols.
At Community Secondary School, Rumuolumeni, Obio/Akpor, virtually all the preventive measures were observed, but physical distancing among the candidates for the examination.
From the gate to the various offices, and the hall for the examination, there was hand washing points and hand sanitisers.
Also, teachers and students alike wore face mask in the examination hall, but physical distancing among the 200 students writing Literature in English (Paper I) did not adhere to the social distancing protocol.
At Emarid Collage, Port Harcourt, all the preventive measures were duly observed as there were relatively few candidates writing Literature in English, (Paper 2).
In Stella Maris College, also in Port Harcourt, there were relatively few candidates for Literature in English (Paper 3) prose.
COVID-19 preventive measures were duly adhered to, but for five candidates that did not wear face mask out of fifteen.
In an exclusive interview with the Principal of Stella Maris College, Port Harcourt, Rev Fr. Edward Patta, he stated that prior to the commencement of the examination, "the Catholic Examination Board organized a sensitisation meeting on COVID-19 for all principals of Catholic schools.
"The West Africa Examination Council (WAEC) Board also trained all supervisors of the examination on COVID-19 preventive measures, and also gave necessary Personal Preventive Equipments (PPEs)," he said.
By: Sogbeba Dokubo

Continue Reading
Trending